Outside of working in games, art, podcasting, and writing I also enjoy drafting topical, progressive, and informative news articles and opinion pieces for various websites related to video games and geek culture. Below you can find some screen grabs of my articles and the links where you can read them.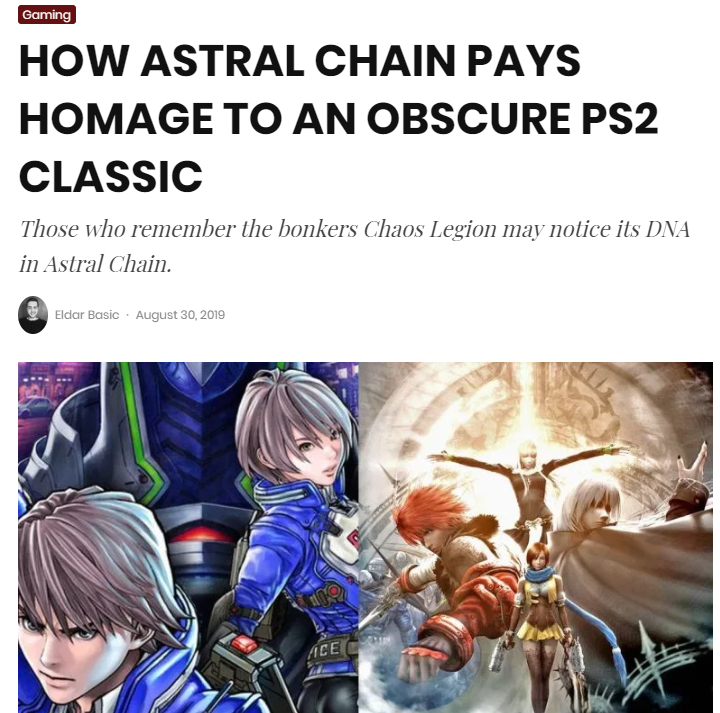 In 2019 I wrote a piece comparing the mechanics in Astral Chain to the gameplay practices in Chaos Legion, an aging PS2 property by Capcom. In the piece, I outlined various influences behind not only the developers of Astral Chain, but how the inspirations and progressions of Chaos Legion could've led to the former's most innovative gameplay idea; Legions. 
This article was featured on CulturedVultures.com and was the #1 read article at the time of publication. 
Link Below: